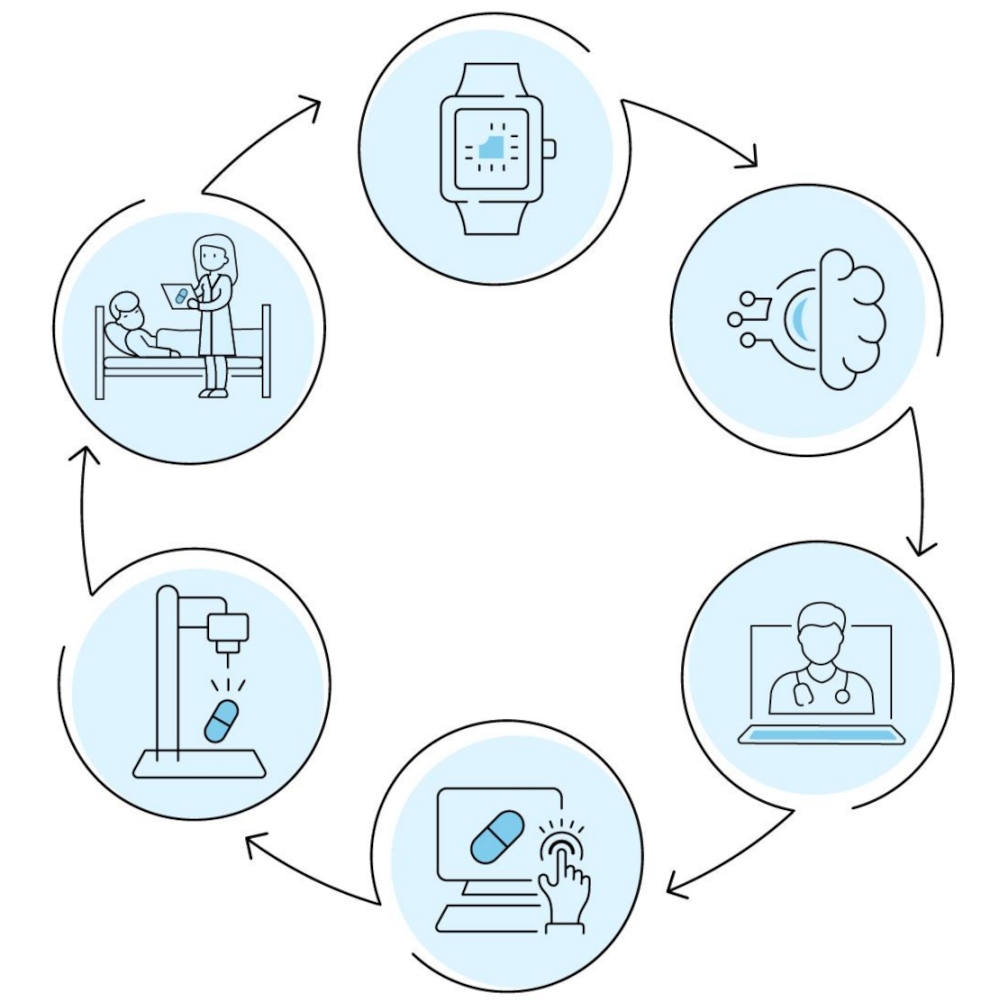 As the second most common degenerative disease of the nervous system, Parkinson's disease is responsible for a substantial amount of suffering for affected patients. The team for applied artificial intelligence in healthcare is working on methods to support those patients and those treating them in the complex adjustment of necessary therapy. The goals are automated recommendations for medication and deep brain stimulation based on verifiable and measurable factors. The foundation of the analysis is the continuous monitoring of motor symptoms through inexpensive, widely available smart wearables. Besides movement data, multimodal data sources like voice are additionally considered within this framework. This procedure promises several advantages compared to the current clinical reality:
Direct interventions are possible in case of a change in symptomatology. This can be done quickly and is not dependent on the not necessarily congruent, subjective assessments of the symptomatology. The use of transparent machine learning methods promises to provide information that can also be used in non-apparatus diagnostics.
Monitoring and adaptation can also take place away from the classical clinical environment. In terms of telemedicine, patients can thus also be optimally cared for in their familiar home environment. This promises a significant gain in quality of life, not only in the case of limited mobility.
By recording critical factors, optimized individual medication plans may also be predicted. Instead of having to fall back on general population values, the individual life circumstances of those affected can be taken into account from the outset.
Together with pharmaceutical partners in the hospital pharmacy, the final aim is the integration of the knowledge gained regarding optimal treatment into everyday hospital life. An optimized dosage is envisaged using preparations produced individually utilizing a 3D printer. Further information on this so-called "closed-loop system" can also be found on the website of the hospital pharmacy.
To find out more, visit the UKE website
Contact: Christopher Gundler